Outdoor education autumn international university 2023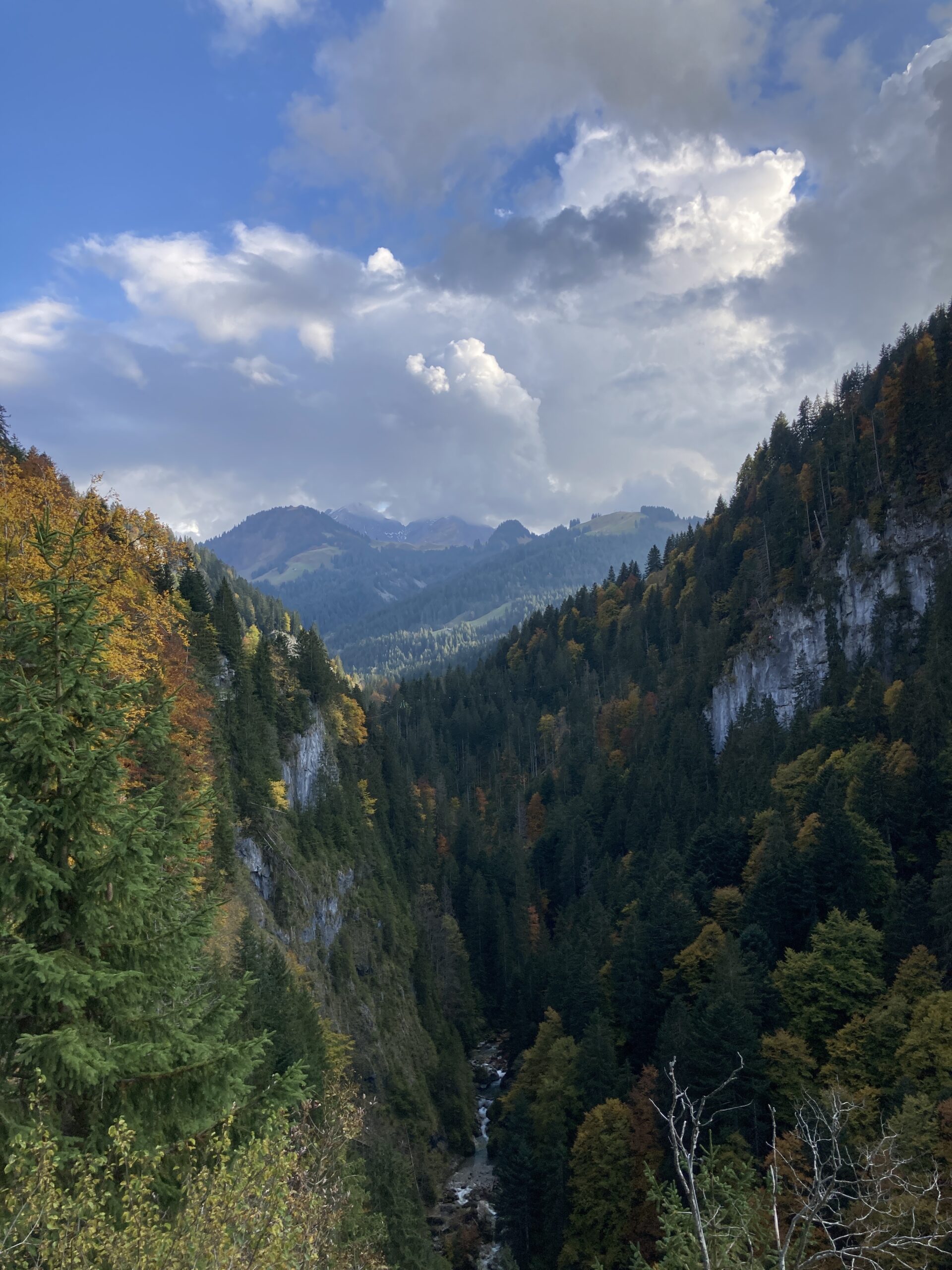 Château d'Oex (switzerland), septembre 25-29 2023
Interest in outdoor teaching and education is ever growing in the education community. This teaching method has deep roots in education history and developed in rich and varied ways in different regions, cultures and school systems.
Opening up classrooms to outside spaces, be they natural or not, brings teacher training methods into question. Indeed, aptitudes and capacities required of education professionals for outdoor teaching and education differ in part from the skills needed for indoor teaching.
Moreover, the current socio-ecological crisis and the emergence of concepts such as the Anthropocene also change the relationship between didactic aims and the environment. The increasing complexity and continued uncertainty of this new context forces teacher training institutions to reconsider their accepted models.
In autumn 2023, the University of Teacher Education of the Canton of Vaud (HEP Vaud) organises an international academic study-week in the Swiss Alps to share training practices and discuss futures in training for outdoor teaching and education.
Public program coming spring 2023
How it works
Each partner institution sends one or two instructors and five to ten students. Host and guest instructors will prepare workshops along different training themes. This group preparation will feed exchanges about training possibilities. During the week, the students, in mixed international groups, will take part in these workshops. We are considering this project for future teachers in training, at the bachelor's or master's level. On the last day, the group will move to the HEP Vaud in Lausanne for public lectures and to present the results of the mountain stay. Each evening, the students will moderate online discussions with other students in the partner institutions.
Following the event, we aim to produce collective evidence of our work, whose form will be defined together with the partner institutions (journal contributions, documentary films, networks, …).
The selected themes take into account innovative approaches in outdoor education practices and seek to promote such practices that link school communities with their specific environment.
Themes
1. Place and body. Altitude +2000 m.
As long as I'm walking: an altitude workshop
Places are first of all a physically perceived space, through walking and the senses. From the school walks favoured by Célestin Freinet to outdoor raids, bodily perception is fundamental to exploring the environment, which itself becomes a bodily entity. How can we train for a physical relation to the environment? How can we develop this physicality of place learning in an equitable, diplomatic approach, without conquering nature nor yielding our bodies to the place?
Keywords: inclusion, risk, adventure, effort, experience.
2. Place and vision. Altitude +1500 m.
As far as I can see: a perspectives workshop
Caring is at the heart of our relationship with places. To foster care for the habitat of our whole biotic community, we must train for attentiveness, so teachers can foster care for the world in young people. How can we prepare outdoor learning conditions to train sight and the other senses? How can we prioritise creativity and transformative perceptions so we are not limited by what is but turn towards what could or should be?
Keywords: creativity, heritage, digital, prospective, matter, care, reflexivity.
3. Place and community. Altitude +1000 m.
As diverse as we are connected: an encounters workshop
Interrelations bring both richness and resilience to a place which is intimately woven from vernacular knowledge, ancient or innovative practices, biotic relations between humans and nonhumans, differing solidarities and power relations. Away from textbooks, places are alive but complex, at times welcoming and hostile at others, but always rich in experiences and encounters. How can we train teachers to develop a fair relationship with the community, where schools benefit from local knowledge and resources and give back to other generations and living creatures?
Keywords: place-based education, complexity, interdependence, subsidiarity, action, agency.
4. Place and narrativity. Altitude +1000 m.
As unique as my story, as choral as our place: a storytelling workshop
Just like geological strata, narratives build up the shape and identity of a place. Some originate deep in its soul, human, animal or mineral. Others are brought by migrant populations. But all these stories, as they layer and influence each other, offer a base for our own life narratives, tales of our experiences in these places. How can we train teachers in this storymaking of care for the world, so they enable young people to transform their experiences in stories to pass on?
Keywords: culture, history, oral transmission, witness, writing, literature, investigation, alterity.